Tom Riley -  Tom is the front man and a founding member of Down Maggie.  He is a very talented singer/songwriter and has written and performed music most of his life.  He plays lead & rhythm guitar and sings both lead and backup vocals. 
Tom has sang and played acoustic, electric and bass guitar since a young age, performing in a variety of groups over many years.  Tom's home outside Lansing serves as the band's headquarters and the center of focus for the band's work and rehearsal. Tom enjoys contributing to the band's creativity and has written many of the original songs played by the band, including Goin Your Way, Pink Floyd is Calling, Twelve Miles Out, Make it Right, Prescribed, Away, Alice, Been Fooled and others.  As the founding member of Down Maggie, Tom says that he is most proud of how the band collaborates and draws on each other's strengths and experiences when creating their own brand of music. With Tom's previous experience as a sound engineer in the theater, he is also responsible for recording, mixing and mastering the band's music.
John Abeli - John is a versatile musician who plays rhythm guitar. John is one of the founding members of Down Maggie.  
John is a very talented musician and singer/ songwriter, composing many Down Maggie originals, such as Shake You Up, Streetlight Dreams, My Maker & Me, In Love Again, Time Flies and others. John has a powerful voice and a very strong guitar.  John has literally crushed a guitar (during practice) and he brings great energy to his stage performances.  
John has played guitar and sung since a young age and performed with other bands and musicians throughout the years.  John is an experienced performer, with a strong background in the rock and alternative genres.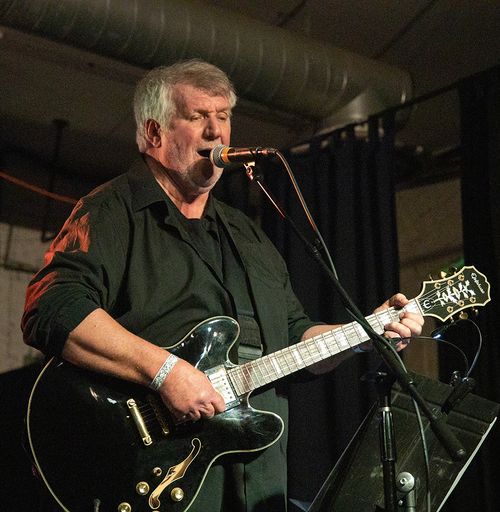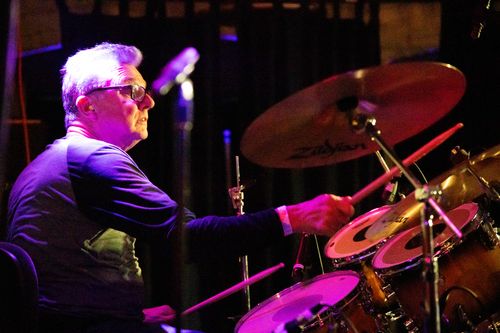 Bill Mullins - Bill is a powerful talented drummer and consummate musician. Bill is one of the founding members of Down Maggie.    
Bill has played drums since a young age.  His high school band from Mount Pleasant, Michigan, garnered attention their senior year by winning the Battle of the Bands hosted by Bob Seger.  Bill has performed with many bands during his career as a professional musician, traveling the United States and Canada (his exploits are legendary!). 
Bill is the man to watch at the show!  He always puts on a good show, driving the music with his solid and strong drum performances.  
Kevin Krumm - Kevin Krumm, a fantastic bass player, has been a professional musician playing with various rock groups around the Lansing area for decades.  Down Maggie welcomes Kevin back after a short hiatus.   Kevin played his first gig with us in 2014, with a broken hand!  He didn't miss a beat!  He is the consummate professional musician and his talents and skills have helped guide our songwriting.  Kevin's bass playing is superb!  
Kevin is an extremely talented bass guitar player with stage presence and depth as a musician.  He is a laid back, cool cat keeping the beat!  We're extremely grateful that Kevin is a member of Down Maggie!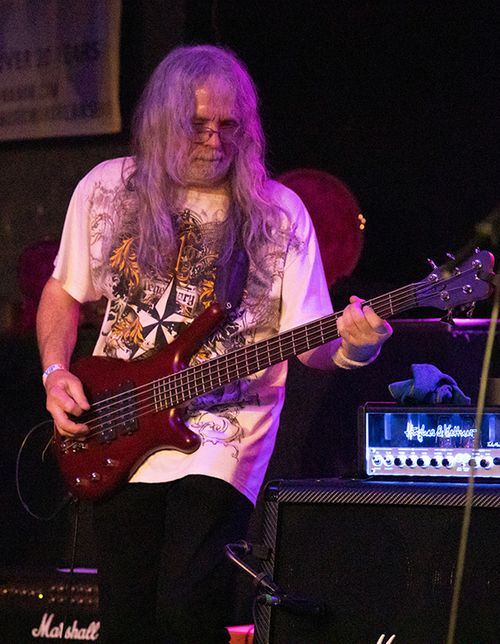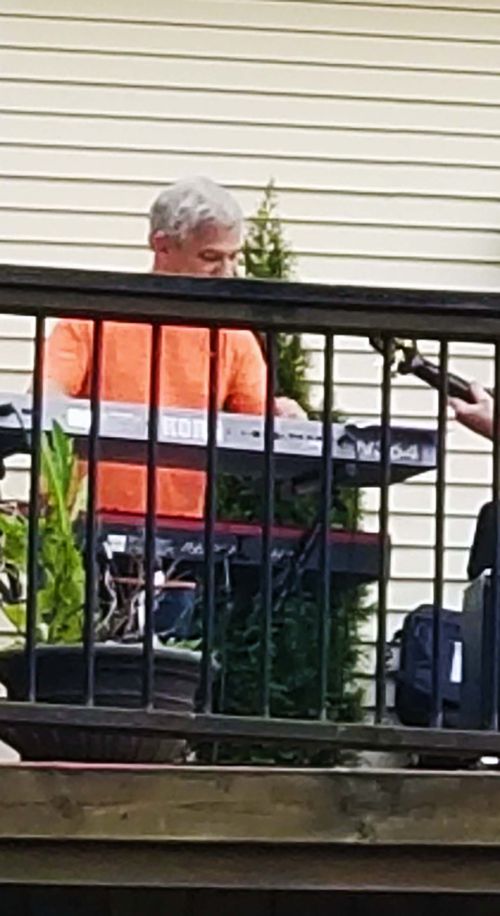 Bruce Hinshaw - Bruce has been sitting in with Down Maggie and he recorded with us on our recently released album "Goin' Your Way."  Bruce is a very talented keyboard player and his abilities with the synthesizer are very, very cool.  Bruce also sings backup vocals with us.
Bruce is a highly talented musician who has worked professionally as a musician for most of his adult life.  He has been involved in many bands and groups, traveled through Europe with his band and has directed and been very active with church groups.   Bruce brings focus with his leadership skills and it is an absolute pleasure to play alongside him.
Bruce has been a wonderful addition to Down Maggie!!